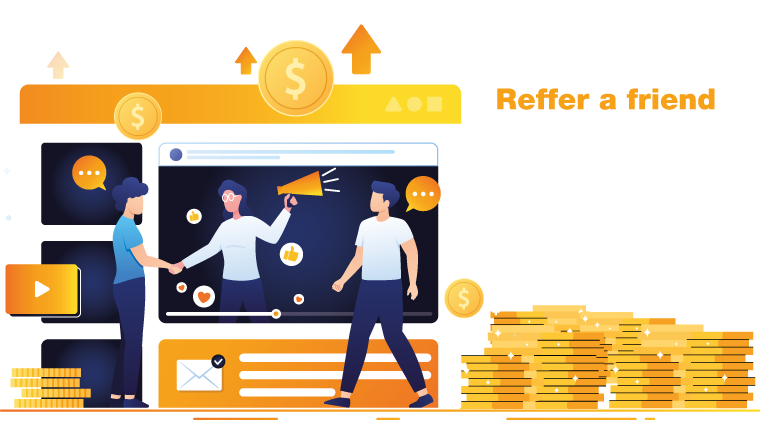 Referral program for earning money on currency exchanges
Our profitable referral program will allow you to receive a stable passive income. Invite your friends and get 3% from each of their transactions. The higher the total amount of exchanges, the higher your earnings.
How does it work?
A percentage is accrued from each successful exchange conducted through your personal referral link. Earnings depend on the number of transactions.The higher it is, the more you get.
All bonuses are accumulated in the user's Personal Account. At any time, the earned money can be withdrawn to a wallet convenient for you.
How are bonuses awarded?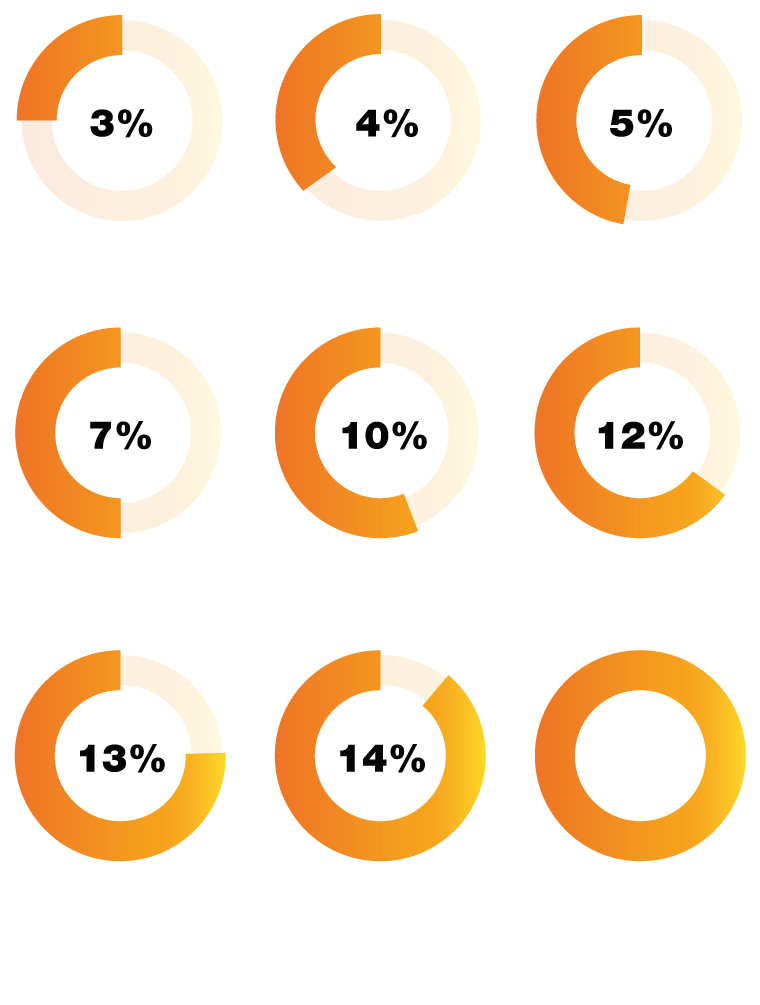 *For monitoring, thematic sites, and blogs — an individual partner percentage is provided.


How to start earning?
Register on our website;
Copy the referral link in your account, in the Partner Account tab;
Share the link with your friends and get bonuses;
Track your balance and withdraw funds through your personal account.
Cumulative discount systеm for regular customers
We offer special conditions to our regular customers.You will be able to conduct exchanges at more favorable rates.The discount systеm is cumulative, which means that the more often you change with us, the more your personal discount grows.
How does it work?
To receive a personal discount, you need to register on our website. As soon as the account is created, each subsequent exchange will be taken into account in the calculation. The logic is simple — the larger the exchange amount, the more profitable your personal tariff will be.
How is the discount calculated?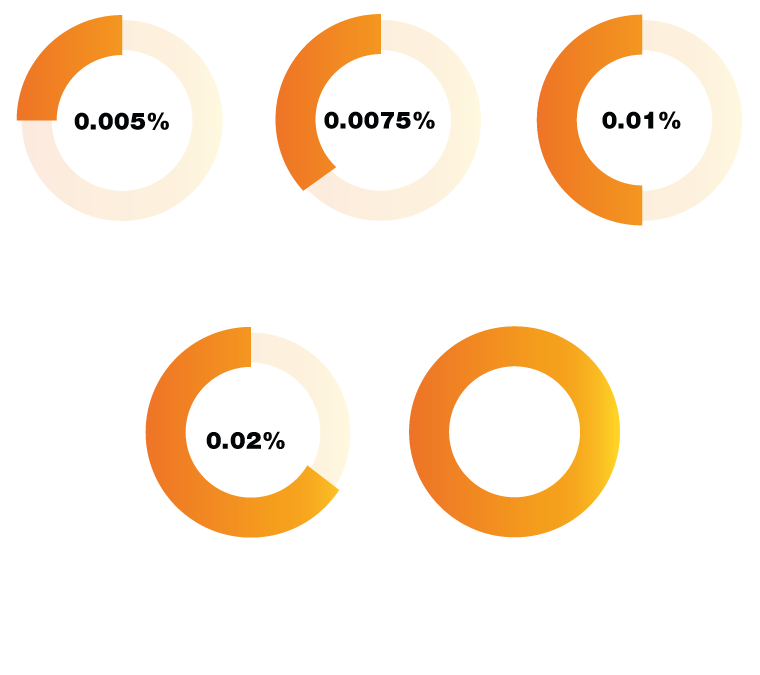 Rules of participation in the program
1.Bonuses for the program are accrued in USD. When they are withdrawn to the wallet, they can be converted into any currency on the website.
2.The withdrawal request can be processed for up to 24 hours. You will be able to withdraw funds within 72 hours from the moment of registration of the application.
3.The page where you publish information about us must clearly describe the services provided by our site. Any mention of the availability of "free bonuses" is prohibited in advertising texts.
4.You can not place an affiliate link:
in mass mailings (SPAM);
on sites that force open browser tabs, or open sites in hidden frames;
on websites distributing any materials that directly or indirectly violate the legislation of Ukraine;
нon sites that publish lists of sites with "free bonuses";/li>
on web pages that are closed from public viewing by authorization (various social networks, closed sections of forums, etc.).
Sites that violate one or more of the above rules will be blocked by our affiliate program. Payment for visitors coming from such sites will not be made.
7.It is prohibited to register using your own referral link to receive a reward.
8.If these conditions are not met, the violator's account will be blocked without payments and an explanation of the reasons.